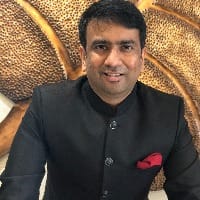 Vish Patel
CEO at Mage Monkeys
Bio
Vish Patel, an eCommerce Evangelist and Serial Entrepreneur, boasts two decades of industry expertise. His visionary leadership spans specialties such as B2B strategies, eCommerce development, growth hacks, and product life cycles. As CEO of Abbacus Technologies and MageMonkeys, he's navigated diverse ventures. From selling books to building global tech firms, Vish's journey is marked by entrepreneurial tenacity. With over 20 years in the internet landscape, he's a driving force behind transformative growth and innovation.
Business Track - 2021
Food & Beverages – Next Wave of Growth in eCommerce.