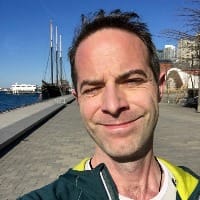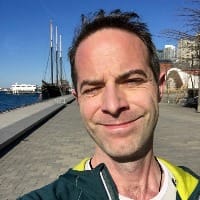 Magento Master
Vinai Kopp is a Technical Director and Partner at Hyvä Themes, where he focuses on enhancing developer experience, tooling, and education. With a remarkable career in the Magento ecosystem, Vinai has trained Magento developers for over a decade as an official Magento U program trainer. He has also worked at Magento during the eBay era and served as a member of the official Magento certification board. Vinai is an instructor at Mage2.TV, an online Magento training platform. Alongside his technical pursuits, Vinai is a family-oriented individual who enjoys spending time outdoors, whether it's running or walking his dog. His journey includes roles such as President at the Mage-OS Association, where he collaborates to strengthen the Magento community. Through his diverse experiences and contributions, Vinai remains dedicated to both technical excellence and a fulfilling personal life.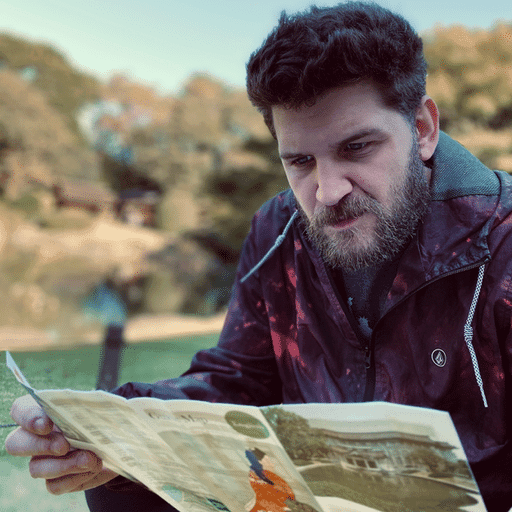 Product Manager & 4x Magento Master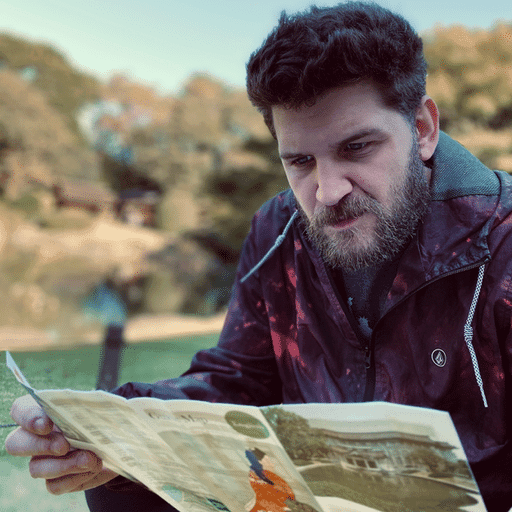 Product Manager & 4x Magento Master
Miguel Balparda, an accomplished Product Manager, is currently driving innovation at FedEx Office, where he leads corporate printing solutions with a powerful network. With extensive experience, he's fueled platform revolutions at McFadyen Digital and empowered brand growth at Corra. Miguel's 6+ years at Nexcess showcased his prowess in Magento/Adobe Commerce Cloud and cloud architecture. His educational foundation and certifications, including Magento Certified Solution Specialist, underscore his expertise. Miguel's dynamic career reflects a relentless pursuit of excellence and innovation.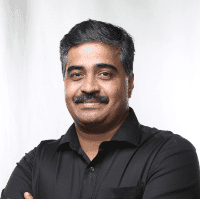 Director, Corporate Affairs at Paypal India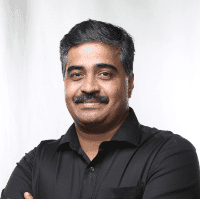 Director, Corporate Affairs at Paypal India
Nath Parameshwaran, as Director of Corporate Affairs and Board Member of PayPal's India subsidiaries, is a visionary leader driving trade democratization and digital transformation for Indian MSMEs. His multifaceted role spans impactful advocacy, public policy, and CSR initiatives, shaping business strategy and impeccable governance. With a rich two-decade background in fintech, digital payments, and more, Nath pioneers cross-border payments and neo-banking for empowered freelancers and SMBs. His legacy of innovation includes leading the creation of India's first RTGS system, embodying his unyielding belief in digital's transformative potential. Nath's holistic approach to life encompasses passions for cricket, music, and mindful living, making him an unwavering force driving inclusive MSME growth on the global stage.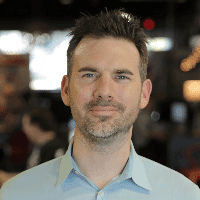 Director of Developer Experience at Adobe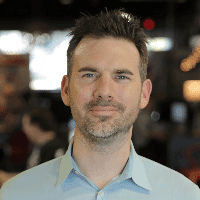 Director of Developer Experience at Adobe
Jonathan Roeder is an accomplished leader as the Head of Wayfair, renowned for his prowess in product design, coding, and team leadership. With a broad skill set spanning engineering, architecture, and product management, he seamlessly integrates innovative technology with business objectives. Having transformed a Fortune 50 eCommerce entity into a modern service-oriented platform, he excels in strategic alignment and international team leadership. His expertise encompasses technical strategy, customer engagement, sales enablement, and public speaking, all founded on a deep grasp of multi-tenant SaaS architecture, microservices, B2C/B2B omni-channel commerce, and search technologies. Jonathan Roeder's impactful journey continues to reshape industries, setting new benchmarks in innovation and leadership.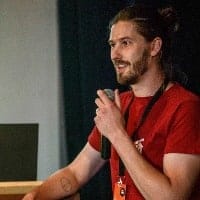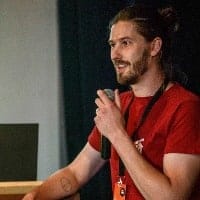 Developer at Hyvä Themes
Willem Wigman, the Founder & CEO of Hyvä, is a distinguished figure in the Magento community. A 3x Certified Magento developer, he juggles his role at integer_net GmbH by day, contributing to the development of a new Magento 2 frontend by night. Willem is the Executive Director of Hyvä Themes BV, where he is dedicated to crafting a robust Magento 2 frontend. He's also a Co-Host of Magetalk, the Magento community podcast, and a Member of the Board of Directors at the Magento Association. Prior to these roles, he served as a Magento Developer and Ecommerce consultant at integer_net GmbH, contributing to the eCommerce ecosystem. With a long history as a freelance web developer and consultant, including at Wigman Interactive, Willem's expertise is well-versed in web development and Magento. He holds a Bachelor's degree in ICT, Communication, and Multimedia Design from Zuyd University of Applied Sciences and has earned several Adobe Commerce certifications, including Adobe Certified Expert - Magento Commerce JavaScript Developer, Adobe Certified Professional - Magento Commerce Developer, and Adobe Certified Expert - Magento Commerce Front-End Developer.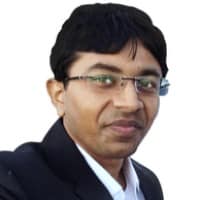 Founder & CEO at Zestard Technologies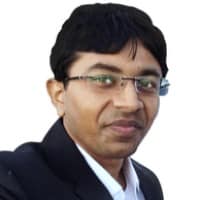 Founder & CEO at Zestard Technologies
Anuj Dalal, the visionary Founder & CEO of Zestard Technologies, is a dynamic leader in eCommerce solutions. With 15 years of expertise, he infuses innovation into "consumer first" ecosystems. Anuj's creative prowess and strategic acumen drive growth by fusing entrepreneurship, design, and technology. His proficiency spans B2C, B2B, marketplace, omnichannel, and subscription-based eCommerce. Beyond websites, his motto "We build Businesses and we do not (just) build websites" reflects his commitment to holistic growth.Recognized as a speaker, Anuj's insights grace prestigious platforms like "Meet Magento India 2021" and CIIE.co. He offers strategic consultation, shapes digital commerce platforms, excels in product management, SaaS, and digital marketing. Anuj Dalal's journey shapes eCommerce with innovation and "consumer first" philosophy, driving transformative change at Zestard Technologies.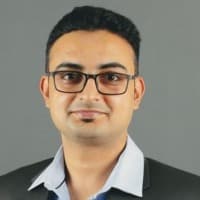 Technical Architect & Development manager at VT Netzwelt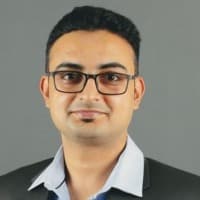 Technical Architect & Development manager at VT Netzwelt
Sarvagya Pandey, an Adobe Certified Expert and adept Commerce Pro, stands as a force in the industry. With 12+ years in Magento Architecture, his role as a Development Consultant reflects a dedication to excellence. He crafts innovative user-centric ecommerce solutions and led successful teams as a former Development Manager. Thriving on challenges, he shapes seamless, high-performance ecommerce experiences, driving transformative growth. Sarvagya's expertise and commitment to innovation make him an invaluable asset, reshaping the ecommerce landscape.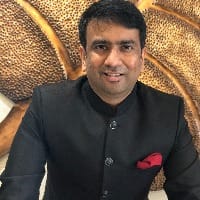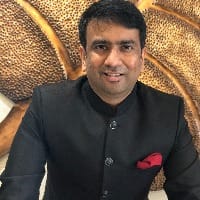 CEO at Mage Monkeys
Vish Patel, an eCommerce Evangelist and Serial Entrepreneur, boasts two decades of industry expertise. His visionary leadership spans specialties such as B2B strategies, eCommerce development, growth hacks, and product life cycles. As CEO of Abbacus Technologies and MageMonkeys, he's navigated diverse ventures. From selling books to building global tech firms, Vish's journey is marked by entrepreneurial tenacity. With over 20 years in the internet landscape, he's a driving force behind transformative growth and innovation.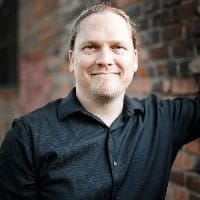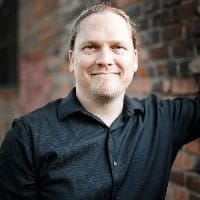 CEO at Psyberware
David is the CEO & Founder of Psyberware, specializing in eCommerce advertising and product data feed management for Magento merchants. With almost 30 years of experience, he's adept at navigating technical challenges in online marketing. His background includes degrees in Computer Science, Business Management, and an MBA.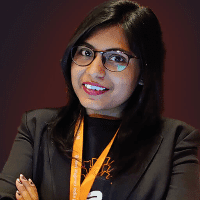 Project Manager at Ranosys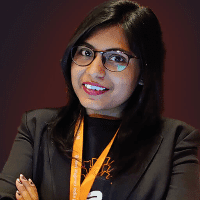 Project Manager at Ranosys
Ketika Maheshwari is a Project Manager at Ranosys Technologies, boasting a rich portfolio of certifications and expertise. As a PMI Agile Certified Practitioner (PMI-ACP) from the Project Management Institute, Ketika's proficiency in agile methodologies is exemplified. Additionally, her credentials include being a Magento 2 Certified Solution Specialist and a Magento 1 Certified Developer under Adobe Commerce. Her expertise extends to being a Magento 2 Professional Cloud Developer, aligning with Adobe Commerce. Ketika also holds the distinction of being a Professional Scrum Master I certified by Scrum.org. With her diverse certifications and skill set, Ketika Maheshwari stands as a formidable leader in project management and e-commerce technologies.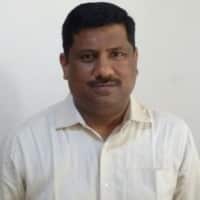 PARTNER SALES CONSULTANT at Adobe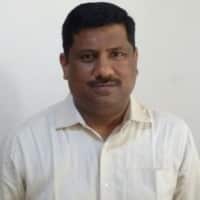 PARTNER SALES CONSULTANT at Adobe
Sriram Ramji is a seasoned IT professional with over 22 years of experience in the industry. Presently a Partner Sales Consultant at Adobe Systems, India, Sriram's commitment to community service led him to engage with DSF through Adobe's Pro Bono Initiative. This initial involvement ignited his passion for giving back and prompted him to become a Board Member at DSF. His focus is on advocating for education and livelihoods to drive positive change within the community.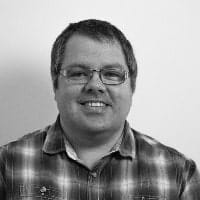 Senior PHP Developer at PureClarity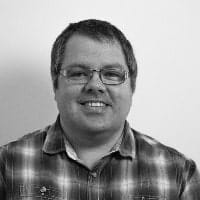 Senior PHP Developer at PureClarity
Gareth James, an accomplished Engineering Manager at Space 48, brings over 15 years of experience in the web industry. With a background primarily as a backend PHP developer, Gareth's focus has shifted towards eCommerce, specializing in platforms like Magento 1 & 2, WooCommerce, and X-Cart. His expertise is exemplified by his multiple certifications from Adobe Commerce Developer Professional to Expert and Master levels, showcasing his mastery in Magento Commerce architecture. Gareth's educational foundation includes a Bachelor of Science degree in Multimedia from Teesside University. His extensive certification portfolio reflects his commitment to continuous learning and his proficiency in the intricacies of eCommerce and web development.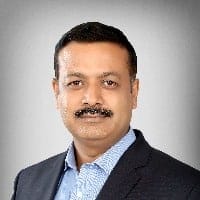 Associate Vice President at Sigma Infosolutions Ltd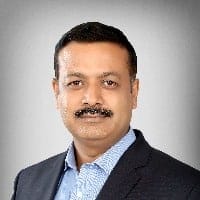 Associate Vice President at Sigma Infosolutions Ltd
Neeraj Gupta is an accomplished Engineering Leader, Mentor, and Investor, currently serving as the Vice President of Engineering and e-Commerce Practice Head at Sigma Infosolutions Ltd. With over 22 years of experience in the IT industry, Neeraj's career journey has been marked by progressive leadership roles. He has held positions ranging from Director to Associate Vice President, contributing to companies like Dell, Ixia, Agilent Technologies, and more. Neeraj's expertise spans project management, technical leadership, software development, and agile methodologies. His extensive skill set is evident in his multiple certifications and endorsements across various domains, showcasing his prowess in driving technical excellence and effective project management.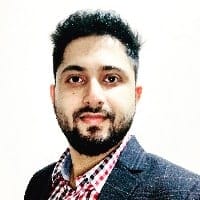 AVP at Envision eCommerce, Netsmartz Company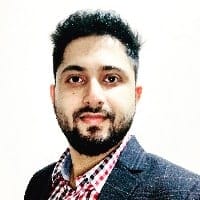 AVP at Envision eCommerce, Netsmartz Company
Kamlesh Sharma is an accomplished Assistant Vice President Sales at Netsmartz and Envision eCommerce, leveraging his extensive experience in business development and corporate communications within the information technology and services sector. With a strong foundation in sales and project delivery, Kamlesh has excelled at companies like Ranosys Technologies, Yapsoft Solution, Vinfotech, and Worldpay. He holds an MBA in Marketing Management from Prestige Institute of Management & Research and is a certified Salesforce Associate. Kamlesh's dedication to driving sales growth and delivering technology solutions is evident throughout his diverse career.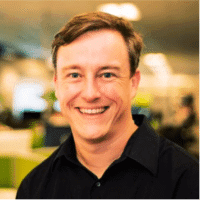 Sr Manager Product Management at Adobe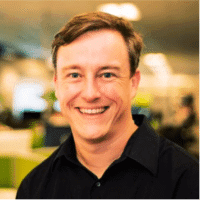 Sr Manager Product Management at Adobe
Eric Erway is an accomplished leader in product and user experience with a distinguished career spanning over 20 years. From startups to Fortune 500 companies, he has cultivated high-performing teams and demonstrated a remarkable track record of innovation, including a US patent and several pending patents. As the VP of Product Experience at Cart.com, Eric drives product design and research for the end-to-end commerce platform, harnessing his expertise to deliver solutions that enable merchants and customers to excel in selling and fulfillment. His passion for creating engaging, scalable, and accessible experiences underscores his commitment to growth and customer loyalty.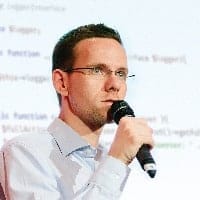 Founder, CEO, Developer, Community Member at Mage One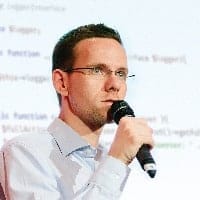 Founder, CEO, Developer, Community Member at Mage One
Rico Neitzel is a versatile professional, the Co-Founder of run_as_root, Mage One, and Büro 71a, and serves as CEO and Developer. With a background as a media designer and experience in both web design and print production, Rico's expertise is multifaceted. He excels as a consultant and trainer specializing in Magento and Shopware, assisting retailers in shop planning and implementation, as well as agencies in developer training and customer project development. Having worked extensively with Magento since 2007 and Shopware 6 since 2020, his dual role as a frontend and backend developer complements his teaching endeavors. Recognized as an official trainer by Magento Inc. and Shopware AG, Rico's training experience is highly valued. Beyond his professional commitments, Rico actively contributes to the community, volunteering for German translations and co-organizing events for both the Magento and Shopware communities. Outside of work, he enjoys family time, photography, and geocaching.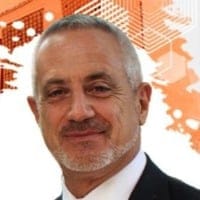 Sr. Manager, Magento Customer Engineering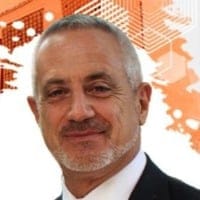 Sr. Manager, Magento Customer Engineering
Barnet Hellman is a Director of Engineering Operations at OutSystems with a distinguished career built on Technology Operations, Customer-centric Collaboration, Program & Project Management, Agile & Scrum Practice, GTM Strategy & Engagement, Application Design & Innovation, Implementation & Optimization, Governance & Compliance, and Performance Analysis & Metrics. With over 25 years of experience, Barnet is adept at translating innovative ideas into tangible customer solutions. His deep understanding of aligning technology with business objectives, leading cross-functional teams, and expertise in areas like GTM Strategy, Application Design, Governance, and Performance Analysis make him a valuable asset for organizations seeking to excel in their industries.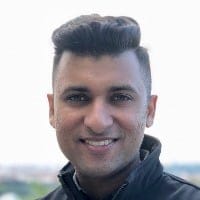 Founder and CEO of ServerGuy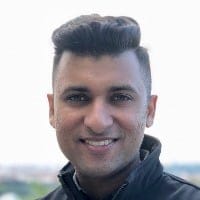 Founder and CEO of ServerGuy
Arun Bansal is the Founder and CEO of Breeze.io, a role he has held since January 2018. He is a seasoned entrepreneur with a diverse portfolio of ventures. Arun is also a Partner at Zeno Wealth, based in Dubai, United Arab Emirates, since April 2023. He has been at the helm of ServerGuy, a Managed Magento & WordPress Hosting Platform, since September 2009. Arun is also the Founder & CEO of MantraCloud, a provider of High-Performance Dedicated & Cloud Servers, Public & Private Cloud Solutions, since 2015. In addition, he co-founded LeapEd Knowledge Solutions Pvt. Ltd., a service provider to educational and training institutions, and Kroomsa.com, a venture that operated from December 2007 to June 2009. Arun's educational background includes a BBS in Finance from Shaheed Sukhdev College Of Business Studies. His dynamic leadership has driven the success of multiple ventures across different regions and industries.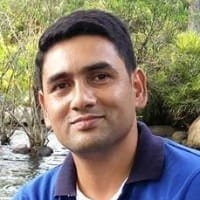 Senior Technical Consultant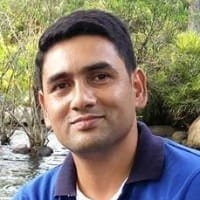 Senior Technical Consultant
Arif Ahmad is a Principal Solutions Architect at Alshaya Group, based in Dubai, United Arab Emirates. With a wealth of experience, Arif specializes in technology operations, customer-centric collaboration, program and project management, Agile and Scrum practices, and more. Arif's journey includes roles at Adobe, where he served as a Technical Architect, and Cybage Software as a System Analyst. He is skilled in Amazon S3, holds certifications from AWS, Scrum Alliance, and Adobe, and has a strong educational background with degrees from Birla Institute of Technology and Science, Pilani, IGNOU, Jamia Millia Islamia, and Aligarh Muslim University. His versatile expertise and proven track record make him a valuable asset in driving technology solutions and innovation.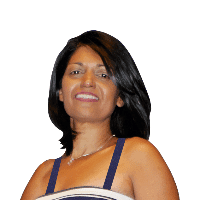 Country Head at Krish Technolabs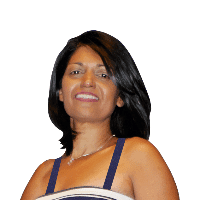 Country Head at Krish Technolabs
Marsha Naidoo is the Chief Ecommerce Evangelist at Above The Fray Design, Inc., based remotely. With a focus on Magento advocacy, community growth, and channel engagement, Marsha is an international speaker and the host of the largest Magento community event in the US. Marsha has demonstrated expertise in global brand recognition, partner and client relations, community engagement, event management, and team leadership. Her experience includes roles at Krish TechnoLabs, MageMojo, Nexcess, and more. She is skilled in driving community development, increasing sponsorship and profitability of events, and promoting diversity and inclusion in the tech community. Marsha's multifaceted skills and leadership make her a driving force in fostering community connections and business relationships.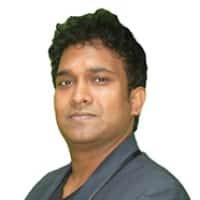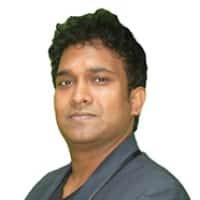 Director at CedCommerce
Abhishek Jaiswal is the Co-Founder of CedCommerce. With a strong passion for e-commerce, he has extensively explored the multifaceted dynamics of the industry. He is an advocate of e-commerce's immense potential and spreads awareness through his blogging and public speaking engagements. Abhishek's journey in the e-commerce landscape led him to establish CedCommerce in 2010, with the aim of democratizing e-commerce by assisting SMBs in transitioning to the web and optimizing their online presence. Under his guidance, the CedCommerce team has developed some of the best extensions for Magento E-commerce, such as the MultiVendor Marketplace Extension. Abhishek specializes in business start-up, development, and turnaround, revenue generation, e-commerce systems and integration, and more. He has a proven track record of guiding his team towards excellence, resulting in the development of various successful e-commerce solutions and extensions.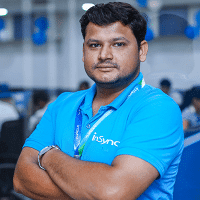 VP Global Business Development, INSYNC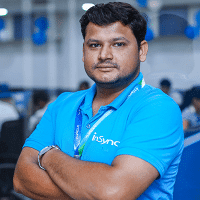 VP Global Business Development, INSYNC
Subhajit Goswami is a seasoned professional with extensive expertise in strategic account and relationship management. Currently serving as the Vice President of Sales at APPSeCONNECT, he is responsible for expanding the company's business through strategic planning for both direct sales and channel sales, as well as establishing strategic alliances with prominent OEMs like SAP, Microsoft, Sage, Magento, and Shopify. Subhajit has a strong leadership background in international IT product markets and has been pivotal in driving business development efforts. His track record includes leadership positions at InSync Solutions, where he played a key role in managing overall business operations, direct sales, pre-sales, channel team management, and fostering OEM relationships. He holds multiple diplomas from SAP Channel Marketing University in various marketing and management domains, and he is endorsed by his colleagues and peers for his skills in channel management, strategic alliances, sales management, integration, business analysis, and more.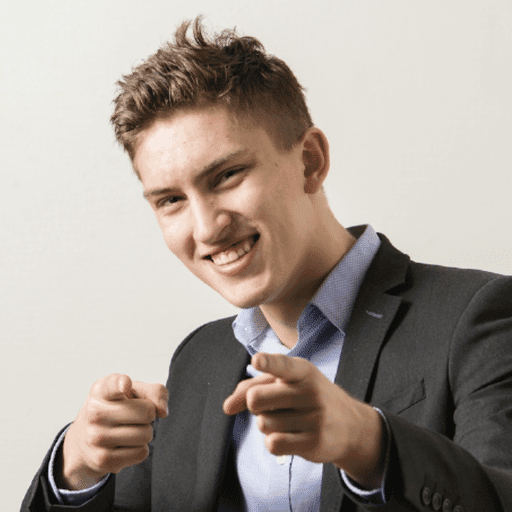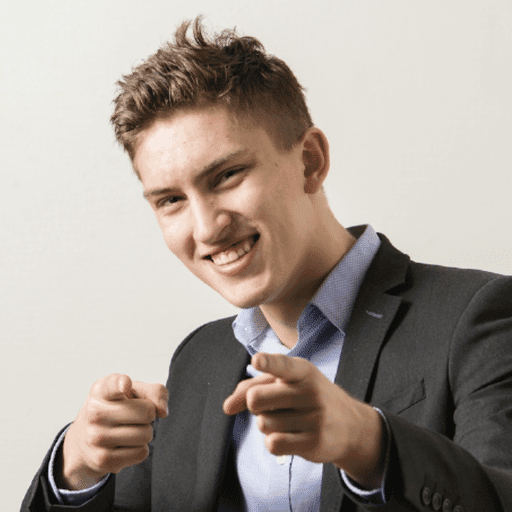 Scandiweb, co-CTO
Alfreds Genkins, CTO of Scandiweb and creator of ScandiPWA, is a visionary leader known for his mastery of web-related programming languages. Passionate about learning, coding, and summer sports, Alfreds excels in web development with advanced skills while having a foundational grasp of app and game development. He gained recognition early, securing third place in a Scientific Research Projects competition in Latvia during school. His innovative spirit led him to create mechanisms for enabling mobility in disabled individuals, showcased through projects developed on the Arduino platform. From the age of eleven, Alfreds ventured into coding, developing apps like an SMS battery alert for Android and iOS prototypes. His web coding journey began at thirteen, progressing to complex JavaScript solutions and innovative projects, including a Chrome extension and base-template generator. As CTO of Scandiweb, his dedication to innovation and web development continues to redefine the digital landscape.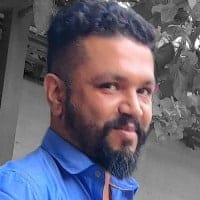 Business Solutions Architect at Adobe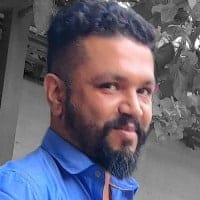 Business Solutions Architect at Adobe
Vikrant Shukla is a seasoned professional with 15 years of expertise in executing eCommerce projects for Fortune companies worldwide, leveraging Adobe Commerce and the Magento OpenSource platform. He holds certifications including CSPO® (Certified Scrum Product Owner), SAFe® Certified Architect, and AWS Certified. Currently serving as a Cloud Solution Architect at Adobe Commerce, he manages the JAPAC region, providing pre-sales technical discovery, planning, and solutions for Adobe Experience Cloud, especially Adobe Commerce. Vikrant's prior ownership of an eCommerce company, acquired within three years of its founding, equips him to deliver tailored solutions to his clients. Outside of work, he enjoys spending time with his family and dogs.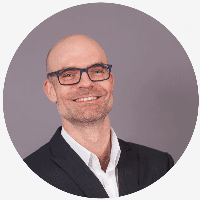 Vice President of Innovation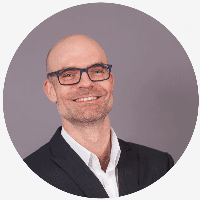 Vice President of Innovation
Jon Arne Sæterås is a mobile industry expert with 15+ years of experience, known for his innovative approach to user-centric mobile solutions. Currently Vice President of Innovation at ScientiaMobile, he leads the Innovation and Products team, driving advancements in mobile technologies. With a developer background and roles including Product Director at Mobiletech AS, he's contributed significantly to mobile internet, messaging, and analytics. His engagement in the global mobile community, coupled with his leadership and technical skills, underscores his influential role in the industry.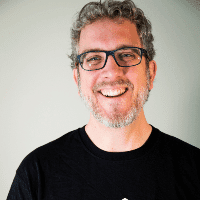 Magento Masters, Founder & trainer at Yireo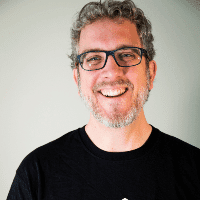 Magento Masters, Founder & trainer at Yireo
Jisse Reitsma is a prominent figure in the developer community, recognized for his extensive involvement with Yireo. As a Trainer of Developers since 2009, he conducts technical trainings in areas such as Magento 2, Shopware 6, ReactJS, and more. His contributions extend to architectural consulting, open-source development, speaking at events, performance audits, and Magento extensions. Jisse's influence also shines through his leadership roles, including being a board member of the Extension Developer Network, where he focuses on Magento 2 coding standards and compatibility. With a background in IT and a history of pioneering ventures, Jisse embodies the spirit of innovation and education in the tech world.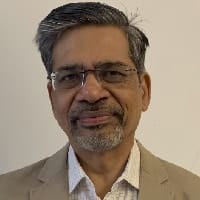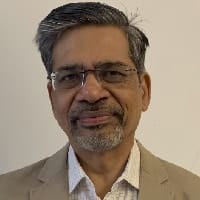 Co-Founder luroConnect
Pradip Shah is the Founder of luroConnect, a Managed Hosting Service specializing in performance, scale, and security for eCommerce platforms such as Magento, hybris, vue-storefront, and WordPress. With over 37 years of experience in software, technology, and business, Pradip brings a unique perspective to his role. He is an out-of-the-box thinker known for delivering unique value through his expertise. Beyond luroConnect, Pradip has held the position of CEO at Rrap Software, an open source and embedded technology company, where he has driven technology direction and developed expertise in eCommerce solutions. He also served as the CEO at F-ONE Software and worked as a Consultant for GUI at Synopsys Inc. Pradip's educational background includes an M.S. in Computer Science from the Indian Institute of Technology, Madras, and a B.E. in EE from the University of Mumbai. His extensive experience and leadership have left a mark on the technology and business landscape.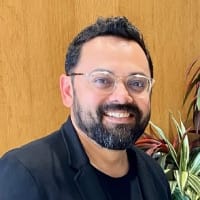 eCommerce Consultant - Pragmatic Consultancy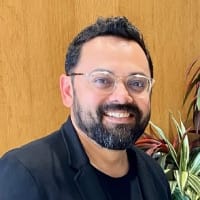 eCommerce Consultant - Pragmatic Consultancy
Vatsal Shah is a Business Coach and Speaker at Pragmatic Consultancy, leveraging over 14 years of experience to provide transformation and growth strategies to IT and digital organizations. He excels in enhancing brand positioning, revenue, and profitability. Founding Pragmatic Consultancy in 2008 and co-founding three startups, Vatsal has guided 85 IT, Digital Agencies, eCommerce, and Retail transformations as a business coach, training over 15,000 individuals and 225 CEOs across India, China, UK, Africa, Ireland, and the USA. Additionally, he serves on the Board of Directors at Magento Association and contributes to global events, such as Meet Magento and WordCamp. Vatsal's role as CEO and Business Coach at Pragmatic Consultancy involves providing strategic advisory, coaching, growth management, marketing, and sales consulting to CEOs and middle management. He's also known as an eCommerce evangelist, running ecomkeeda.com to share industry insights and strategies.
Tickets

Event registration is now open