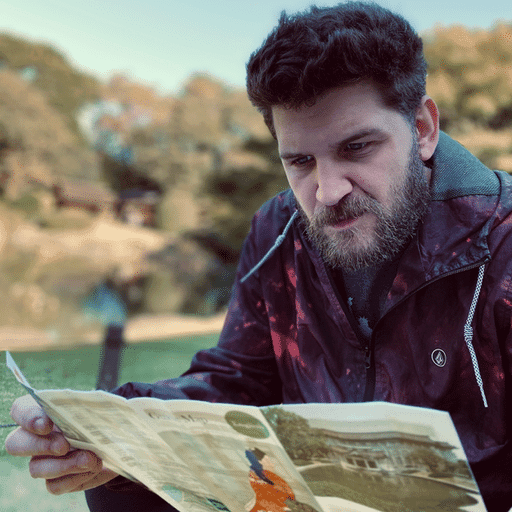 Product Manager & 4x Magento Master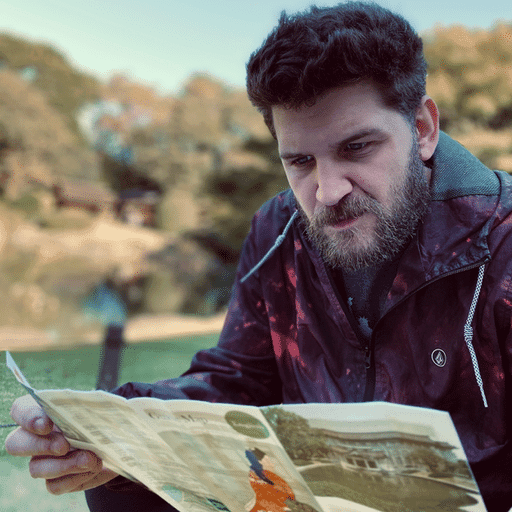 Product Manager & 4x Magento Master
Miguel Balparda, an accomplished Product Manager, is currently driving innovation at FedEx Office, where he leads corporate printing solutions with a powerful network. With extensive experience, he's fueled platform revolutions at McFadyen Digital and empowered brand growth at Corra. Miguel's 6+ years at Nexcess showcased his prowess in Magento/Adobe Commerce Cloud and cloud architecture. His educational foundation and certifications, including Magento Certified Solution Specialist, underscore his expertise. Miguel's dynamic career reflects a relentless pursuit of excellence and innovation.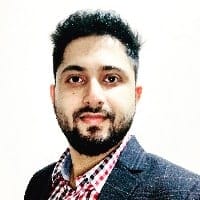 AVP at Envision eCommerce, Netsmartz Company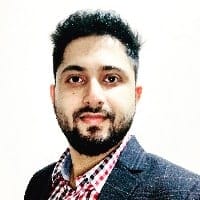 AVP at Envision eCommerce, Netsmartz Company
Kamlesh Sharma is an accomplished Assistant Vice President Sales at Netsmartz and Envision eCommerce, leveraging his extensive experience in business development and corporate communications within the information technology and services sector. With a strong foundation in sales and project delivery, Kamlesh has excelled at companies like Ranosys Technologies, Yapsoft Solution, Vinfotech, and Worldpay. He holds an MBA in Marketing Management from Prestige Institute of Management & Research and is a certified Salesforce Associate. Kamlesh's dedication to driving sales growth and delivering technology solutions is evident throughout his diverse career.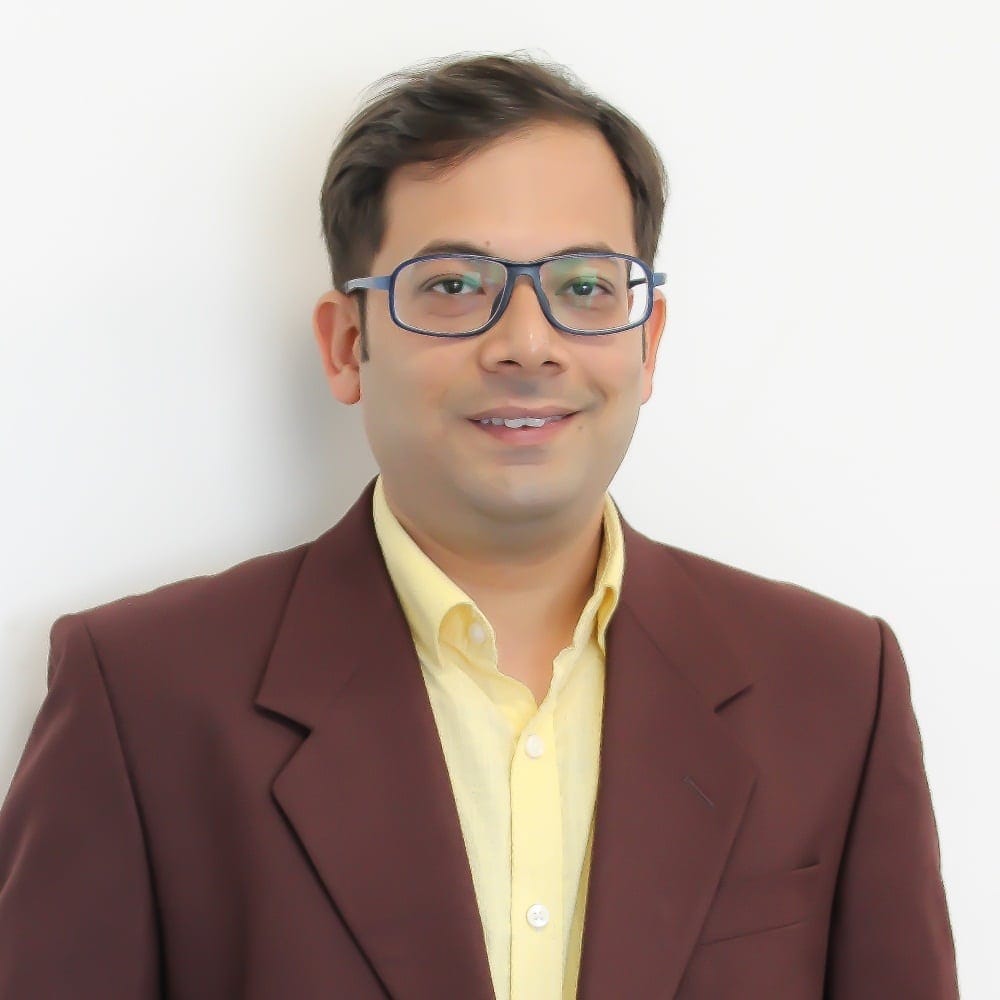 Head of Digital Marketing ,Krish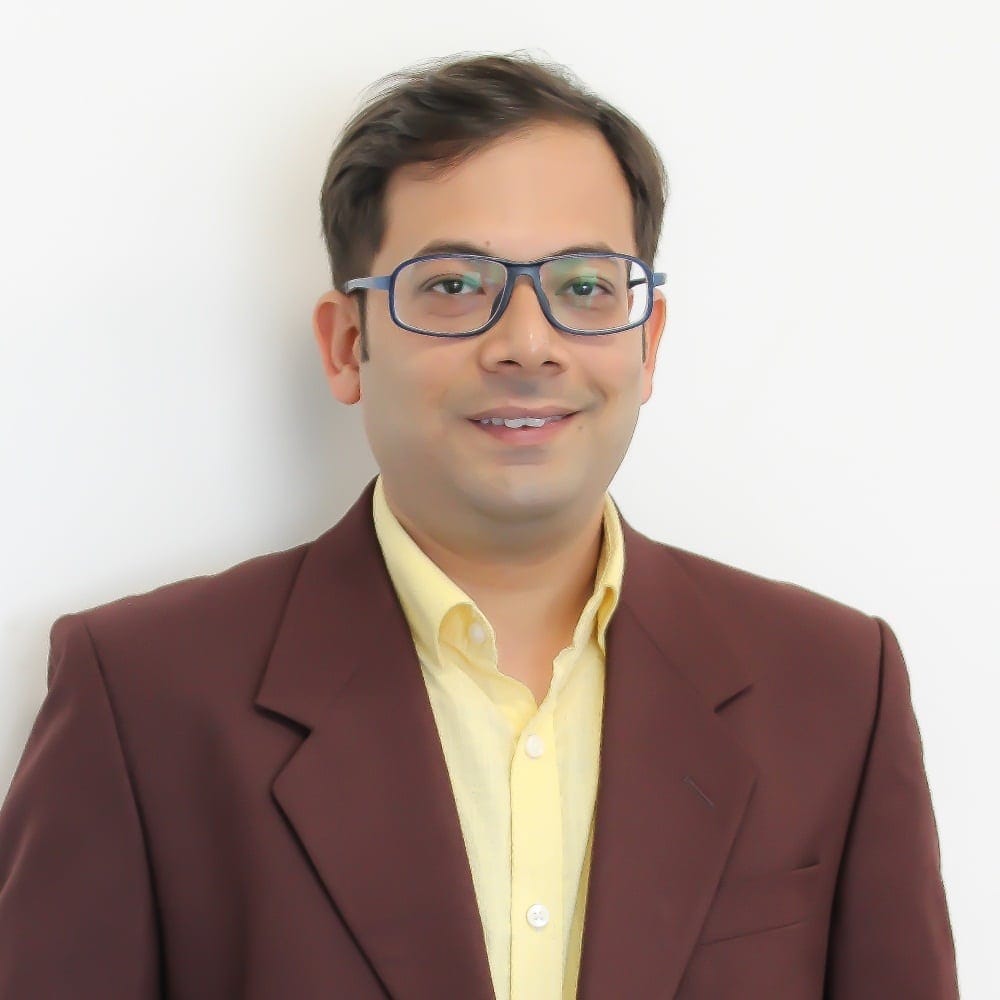 Head of Digital Marketing ,Krish
Zenul Jinwala is a highly experienced marketing leader with a strong record in building and transforming teams for revenue growth. As Head of Digital Marketing at Krish TechnoLabs, he's adept at crafting impactful brand and digital strategies, underpinned by data insights and customer satisfaction. Zenul's expertise spans various marketing channels, with a focus on strategic planning, analysis, and cross-functional collaboration. He holds an MBA in Finance & Marketing and a BE in Electronics & Communication. Certified by Google and HubSpot, Zenul excels in Marketing Strategy, Digital Media, E-commerce Marketing, and more.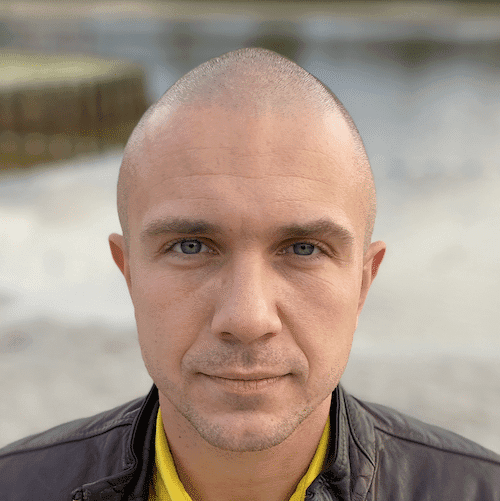 Lead Magento Technical Architect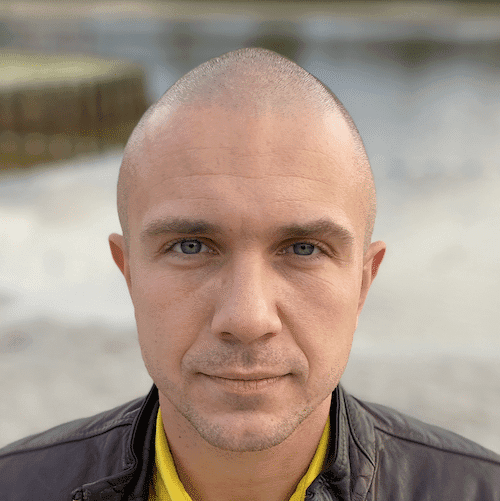 Lead Magento Technical Architect
Igor Sydorenko is an experienced professional with over 15 years of expertise, including 12 years in Magento development and 8 years in consulting. Presently a Senior Manager at Adobe, he excels in delivering high-quality solutions and boasts a successful record in leadership roles. Notable for his leadership in roles such as Lead Commerce Technical Architect and Commerce Technical Architect at Adobe, Igor has showcased his talents by representing his company at international events like MeetMagento and MageCONF. Holding certifications like Magento 2 Certified Professional Developer and Magento 1 Certified Developer Plus, he holds a Master's degree in Information Security, System Administration, and Programming from Kharkiv National University of Radioelectronics.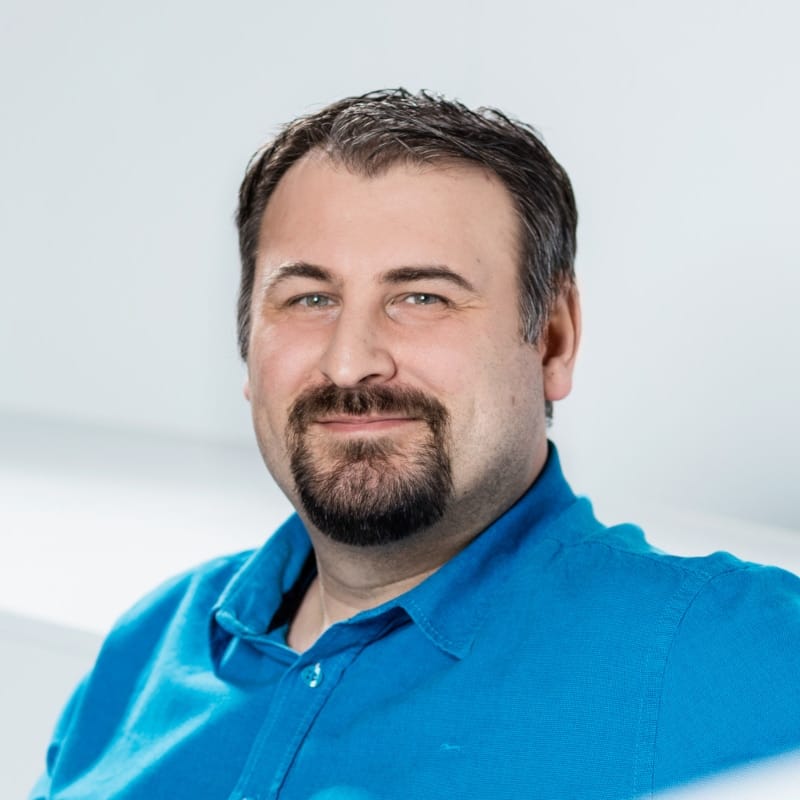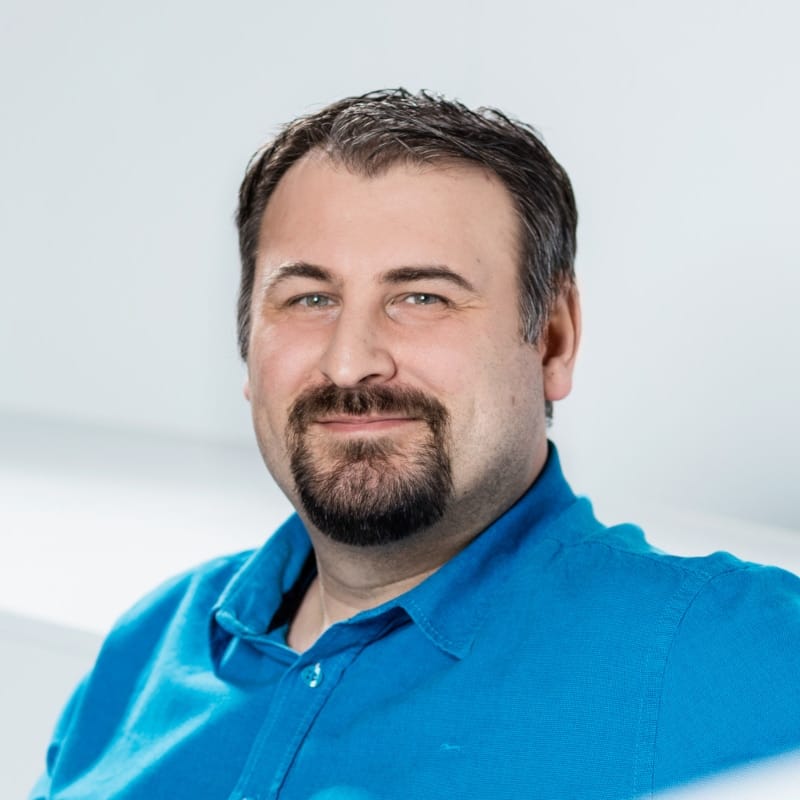 Head of Development
Christian Münch is the Head of Development at netz98 – a valantic company, with a strong skill set in PHP, Magento, Zend Framework, Webservices (SOAP, REST, ...), Python, and Golang. His database expertise includes Oracle, Microsoft SQL Server, MySQL, and MongoDB. With over 17 years at netz98, Christian has led technical development and e-commerce platform projects. He's a Magento certified developer, known for his work on n98-magerun. He has also held roles at euphamed GmbH and Mabo-Media GmbH. Holding a range of certifications from Adobe and Magento, Christian's educational background includes studies in Application Development and Telecommunication.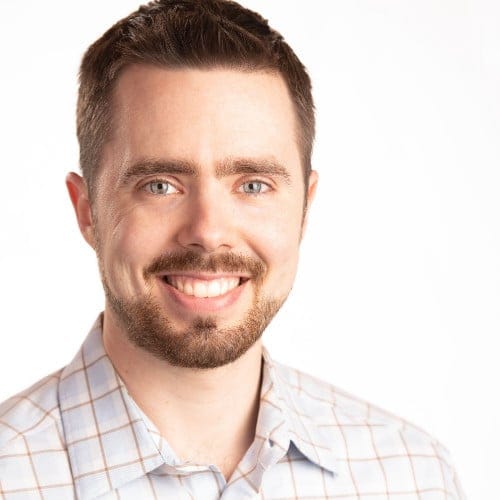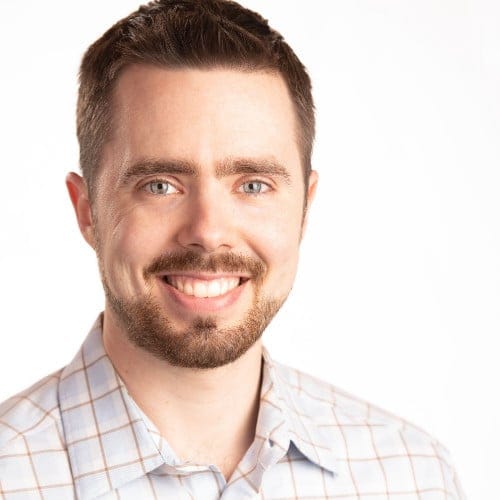 Founder & CEO
Joseph Maxwell is the Founder and CEO of SwiftOtter, Inc., a respected digital agency and developer training platform for the eCommerce industry. With over 12 years of experience, he specializes in Magento and BigCommerce, holding multiple certifications. Joseph's mission is to empower eCommerce businesses and developers, offering engineering-focused development, consulting, and optimization services. He hosts the "Smash the Bug" and "Actionable Insights" podcasts, aiming to inspire and educate eCommerce developers. His past includes roles at Communication Concepts, Inc. as a developer/designer. He holds certifications from Adobe and Magento, showcasing his expertise and commitment to the industry.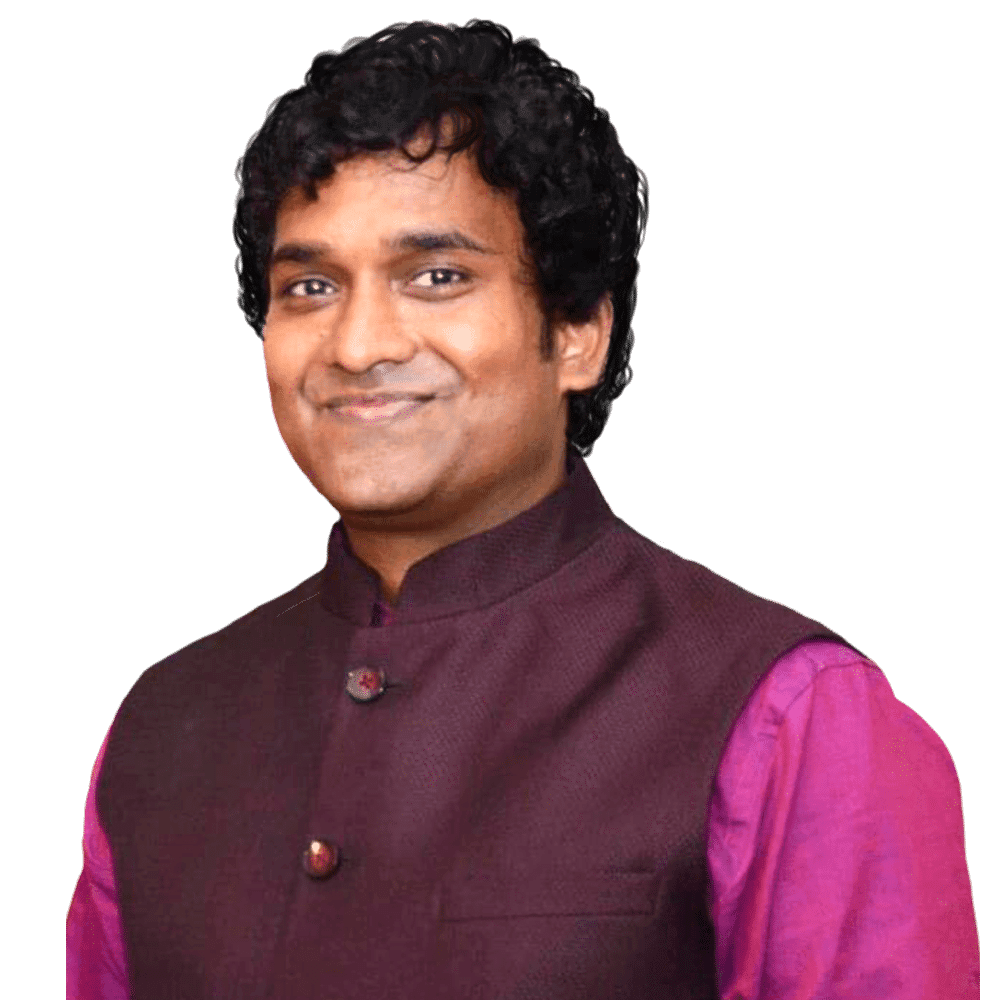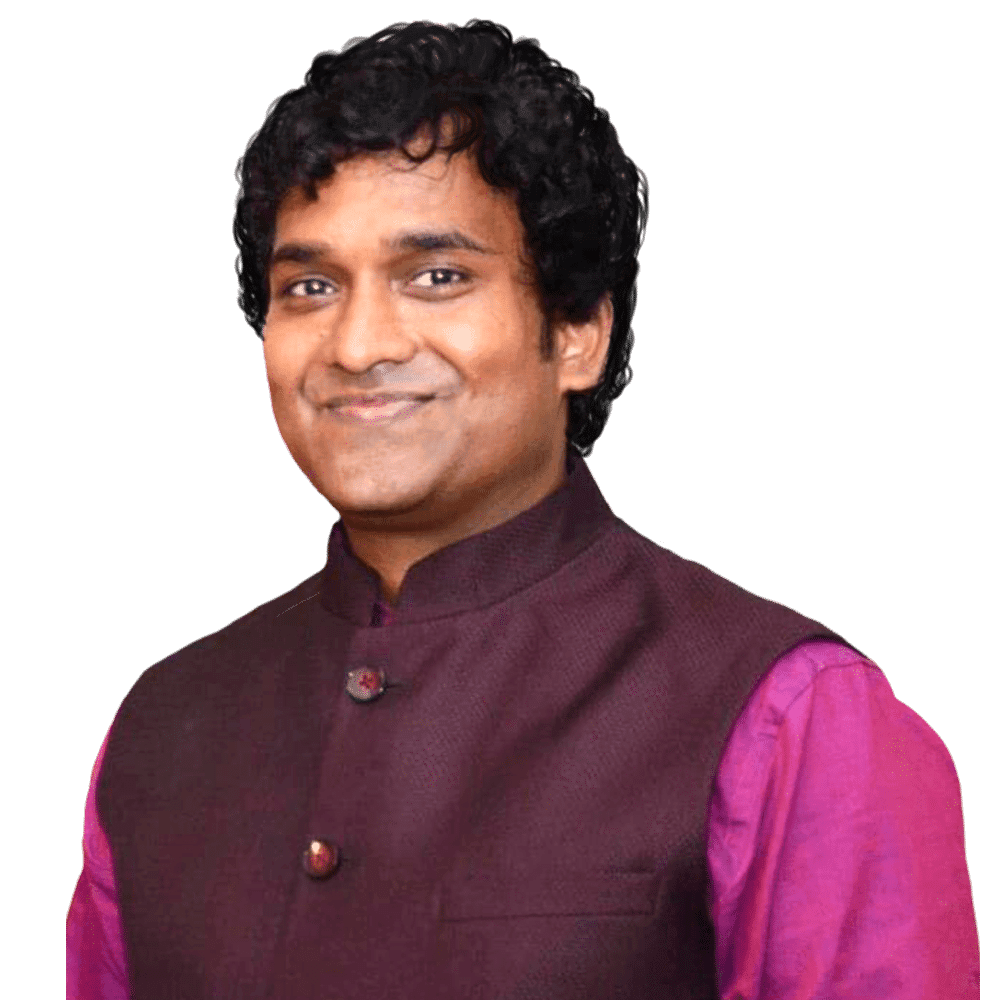 Co-founder, CedCommerce
Abhishek Jaiswal is the Co-Founder of CedCommerce. With a strong passion for e-commerce, he has extensively explored the multifaceted dynamics of the industry. He is an advocate of e-commerce's immense potential and spreads awareness through his blogging and public speaking engagements. Abhishek's journey in the e-commerce landscape led him to establish CedCommerce in 2010, with the aim of democratizing e-commerce by assisting SMBs in transitioning to the web and optimizing their online presence. Under his guidance, the CedCommerce team has developed some of the best extensions for Magento E-commerce, such as the MultiVendor Marketplace Extension. Abhishek specializes in business start-up, development, and turnaround, revenue generation, e-commerce systems and integration, and more. He has a proven track record of guiding his team towards excellence, resulting in the development of various successful e-commerce solutions and extensions.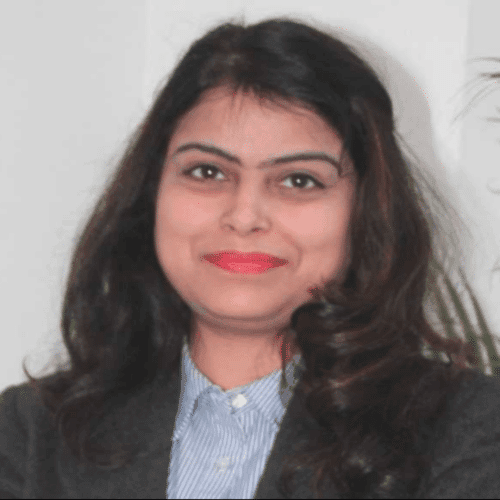 Software Developer, VTNetzwelts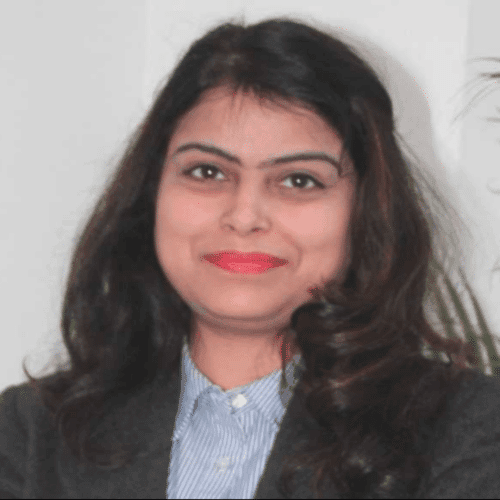 Software Developer, VTNetzwelts
Vishi Gulati is a Technical Lead at VT Netzwelt and holds the position of Adobe Subject Matter Expert - Adobe Commerce Front End Developer. With extensive experience as a Software Engineer, Vishi specializes in Magento, JQuery, PHP, and MySQL. He has a strong background in computer software development and has worked at various positions in different companies. Vishi earned a Master of Computer Applications (MCA) from Banaras Hindu University. He has also obtained several certifications, including Adobe Subject Matter Expert in Adobe Commerce Front End Development, M2 JavaScript Professional Developer Certification, Adobe Certified Expert in Magento Commerce Front-End Development, and more.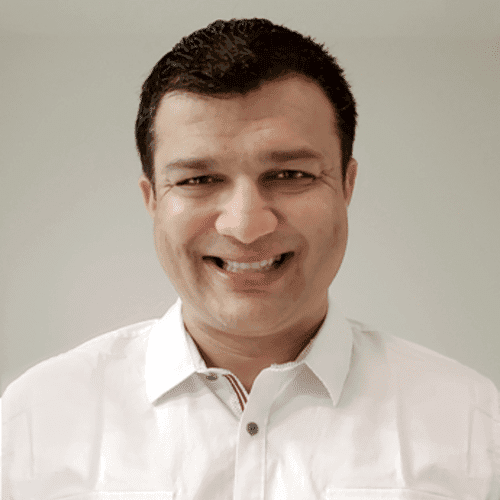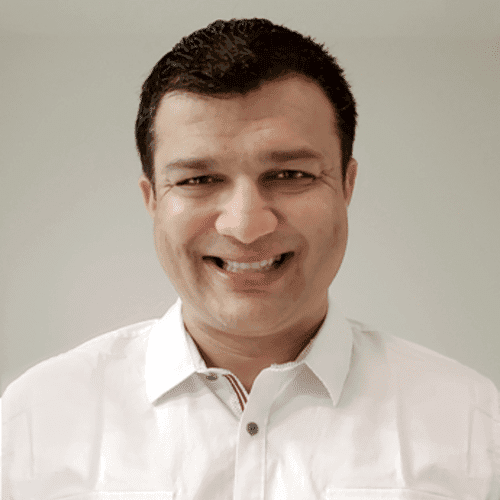 CEO, Aheadworks
Ravi Mittal is a notable figure in the e-commerce and tech industry, serving as the President of Rave Digital, an eCommerce agency, and the CEO of Aheadworks, a leading Magento extension provider. His journey began as an independent consultant in 2008, culminating in the growth of Rave Digital with over 100 employees and strong Magento expertise. He orchestrated Aheadworks' acquisition in 2019, enriching Rave Digital's Magento offerings and fueling product development. With experience at IBM and Radiant Systems Inc., a Master of Computer Applications degree, and certifications from Salesforce and IBM, Ravi's leadership has significantly contributed to the success of Rave Digital and Aheadworks.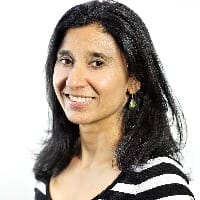 Head of Marketing APAC, Dotdigital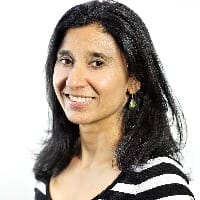 Head of Marketing APAC, Dotdigital
Aparna Gray is a seasoned marketing professional currently serving as the Vice President of Marketing at Lexer. With over 22 years of experience in marketing, public relations, and communications, Aparna's expertise spans the SaaS, high-tech, and online retail industries. Her international career has taken her to Australia, the UK, China, and the United States, allowing her to specialize in e-commerce within the ANZ and APAC regions. Aparna has held leadership roles at prominent companies including Dotdigital, ChannelAdvisor, and SLI Systems, and her PR agency background includes positions at Weber Shandwick, Burson-Marsteller, and Bite Communications. A prolific author and speaker, Aparna contributes to leading industry publications and events, and she has been recognized with awards such as Yotpo's Amazing Women in e-Commerce Honouree and nominations for Industry Person of the Year. At Lexer, she brings her extensive experience and creative energy to drive business growth and brand awareness through strategic marketing campaigns. Outside of work, Aparna finds joy in cooking, wine, and globetrotting with her family.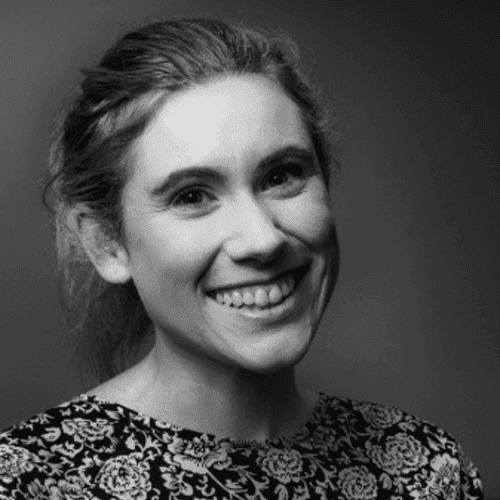 Senior Customer Success Manager, DotDigital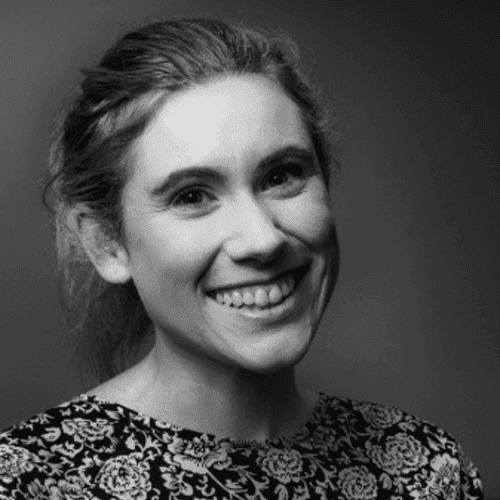 Senior Customer Success Manager, DotDigital
Emily Stannard is a Senior Customer Success Manager at dotdigital, a marketing automation platform. With her expertise in customer success, she plays a crucial role in helping clients maximize their use of dotdigital's services and achieve their marketing goals. Emily's dedication to ensuring customer satisfaction and optimizing their experience makes her an essential asset in the realm of marketing technology.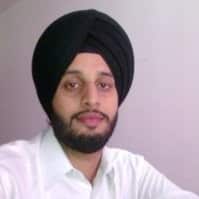 Senior Manager- Digital, chessbazaa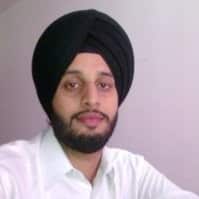 Senior Manager- Digital, chessbazaa
Gurpreet Singh is an experienced e-commerce professional with over a decade of expertise. He began as a Digital Marketing Executive and later co-founded chessbazaar.com. Gurpreet excels in international e-commerce, managing platforms like Magento and Shopify, and specializes in SEO, PPC, web analytics, and more. As Director at TechnoPixar Labs and Consulting Manager at Artsmart (chessbazaar.com), he drives revenue, implements business intelligence, and achieves impressive sales growth. Gurpreet's journey reflects his commitment to leveraging technology for business success.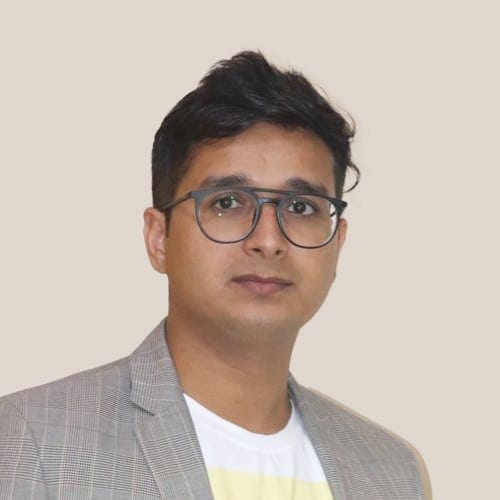 Head of technology,Codilar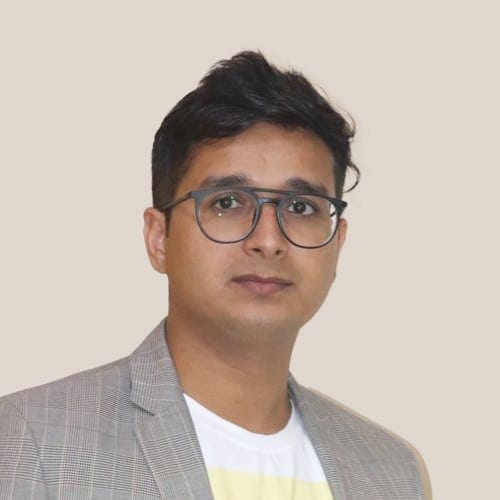 Head of technology,Codilar
Mohammad Mujassam is an experienced Magento Developer with a strong background in information technology and services. With expertise in Magento, PHP, MySQL, WordPress, Angular, jQuery, CodeIgniter, Nginx, and HTML, he has contributed significantly to various projects. As the Practice Head at Codilar Technologies, he demonstrates leadership in growth strategies, solution architecture, and team management. He has also held roles such as Head of Solutions and Technologies and Sr. Magento Developer, where he excelled in solution implementation, project management, and team leadership. His education includes a Bachelor of Technology in Electrical, Electronics, and Communications Engineering from GBTU, LUCKNOW. Furthermore, he holds the Adobe Certified Expert-Adobe Commerce Business Practitioner certification, showcasing his commitment to excellence in e-commerce.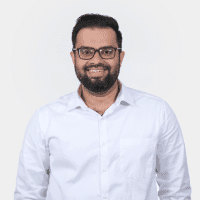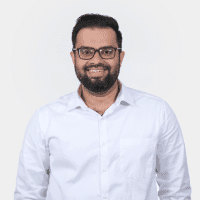 Founder, CEO
Hashid Hameed is the Co-Founder and CEO of Codilar, an e-commerce agency specializing in Magento solutions, with offices in Bangalore, Dubai, Singapore, Calicut, Ahmedabad, and Kolkata. With extensive knowledge and experience in leveraging cutting-edge technology to create high-performing e-commerce experiences, Hashid has played a pivotal role in Codilar's 7-year journey. Under his leadership, Codilar has successfully built e-commerce websites and PWAs for renowned clients including ALDO, Carter's, Candere, Mothercare, Kate Spade, Danube Home, Homelane, and Petromin. Notably, Codilar won the Adobe Rising Star Partner of the Year award in 2021 and was a Runner Up for the Adobe Experience Maker Team of the Year for ALDO. Hashid's expertise encompasses partnership development, business innovation, and providing startups with strategic guidance. He also founded VTUplanet.com, an online resource portal for VTU engineering students. With proficiency in Magento development, backend and frontend, Hashid is a Magento Certified Developer. His dedication to innovation and customer experience has solidified Codilar's reputation in the e-commerce industry.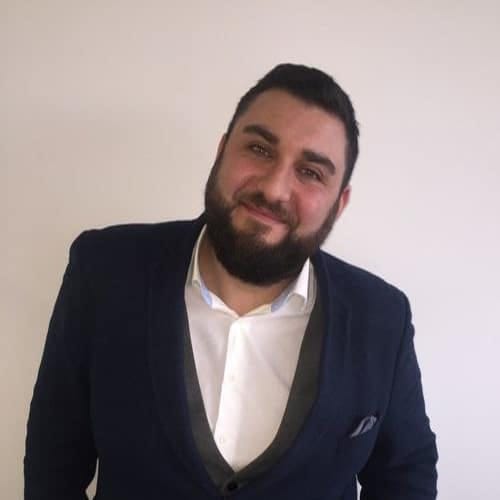 Head of Growth SEA, DotDigital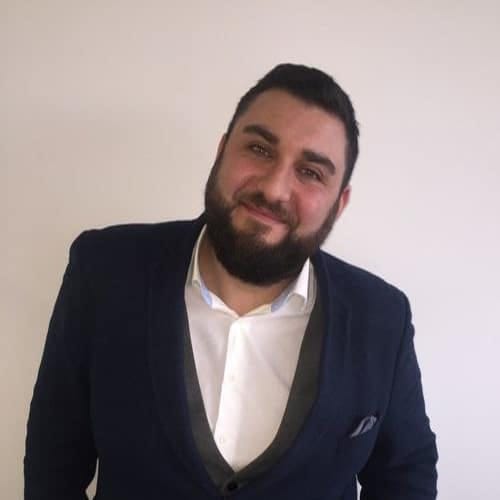 Head of Growth SEA, DotDigital
Matthew McClelland is the Head of Growth Southeast Asia at Dotdigital, where he plays a pivotal role in aiding merchants in South East Asia to enhance their marketing strategies for increased Gross Merchandise Volume (GMV) and improved customer experiences. With a career spanning over 11 years, Matthew has showcased his expertise in marketing technologies, stakeholder communication, and translating client needs into effective business solutions. His previous roles as Partner Manager and Channel Relationship Manager involved recruiting partnerships, overseeing technology collaborations, and changing industry perceptions about technology capabilities. His history includes positions like Digital Marketing Consultant and New Business Development, where he consistently exceeded growth targets and fostered lasting relationships.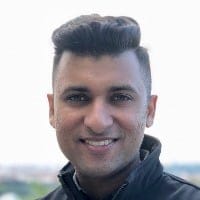 Founder and CEO of ServerGuy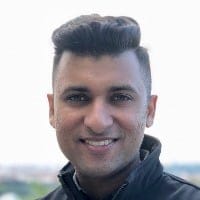 Founder and CEO of ServerGuy
Arun Bansal is the Founder and CEO of Breeze.io, a role he has held since January 2018. He is a seasoned entrepreneur with a diverse portfolio of ventures. Arun is also a Partner at Zeno Wealth, based in Dubai, United Arab Emirates, since April 2023. He has been at the helm of ServerGuy, a Managed Magento & WordPress Hosting Platform, since September 2009. Arun is also the Founder & CEO of MantraCloud, a provider of High-Performance Dedicated & Cloud Servers, Public & Private Cloud Solutions, since 2015. In addition, he co-founded LeapEd Knowledge Solutions Pvt. Ltd., a service provider to educational and training institutions, and Kroomsa.com, a venture that operated from December 2007 to June 2009. Arun's educational background includes a BBS in Finance from Shaheed Sukhdev College Of Business Studies. His dynamic leadership has driven the success of multiple ventures across different regions and industries.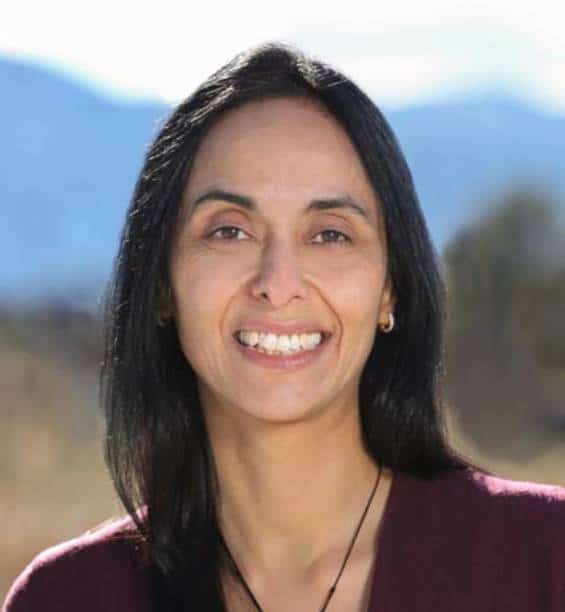 Chief Executive Officer, Webscale, the E-Commerce Cloud Company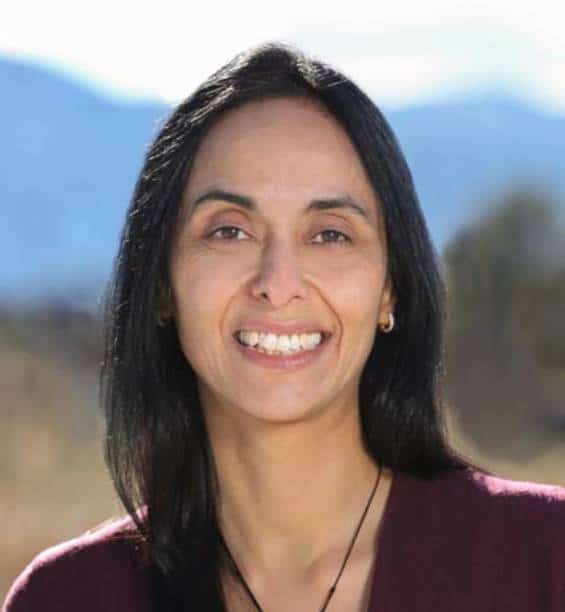 Chief Executive Officer, Webscale, the E-Commerce Cloud Company
Sonal Puri is a visionary leader with a remarkable 25-year journey spanning startups, scale-ups, and established companies. Currently VP of Global Business Operations at Check Point Software Technologies Ltd, she's a seasoned CEO and board director, driving success in cybersecurity, internet infrastructure, P&L management, product engineering, technology sales, and IPO planning. Serving as a Founding Limited Partner at Neythri Futures Fund, she's committed to diversity in venture capital. With roles such as President and CEO at Webscale Networks, Chief Marketing Officer at Aryaka Networks, and more, she's catalyzed growth, category creation, and strategic impact. Sonal's impressive trajectory includes Amazon Web Services Cloud Practitioner certification and executive education from renowned institutions, reflecting her transformative leadership in driving innovation across industries.
Tickets

Event registration is now open