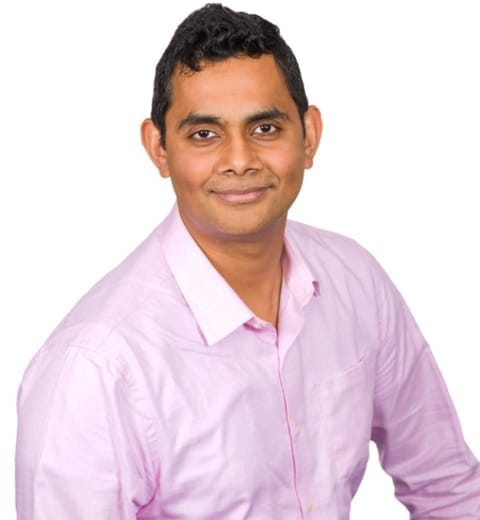 Senior Director of Technology at Magento, an Adobe Company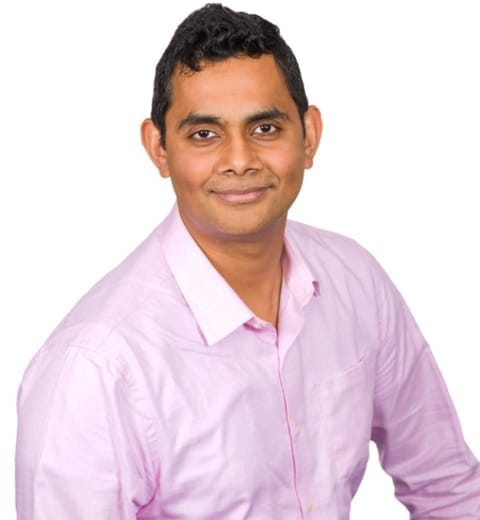 Senior Director of Technology at Magento, an Adobe Company
Ramadass Prabhakar is a seasoned technology leader with a wealth of experience in building and leading cross-functional teams. Currently serving as the Chief Technology Officer at WP Engine, he is known for his proficiency in horizon planning, having driven innovative start-up teams to excel in product launches and user satisfaction in both SaaS and premise-based software domains. With a strong background in organizational design, he has effectively managed and grown teams of over 200 engineers across various functions. Ramadass has orchestrated organizational transformations by introducing Agile methodologies and fostering flexibility and speed. He has held prominent roles in companies like Adobe, Bazaarvoice, and LexisNexis, where he led engineering teams and championed innovation, resulting in significant business growth. Ramadass is recognized for his expertise in product innovation, team building, lean startup principles, and Agile methodologies. He holds a Master of Business Administration (MBA) from Duke University's Fuqua School of Business, a Master of Science (M.S.) in Electrical Engineering from Vanderbilt University, and a Bachelor of Engineering (B.E.) in Computer Engineering from Sinhgad College of Engineering. He is also a certified Kanban Advanced Practitioner, Certified Scrum Master, Certified Scrum Product Owner, and holds an MCSD certification, showcasing his commitment to professional growth and development.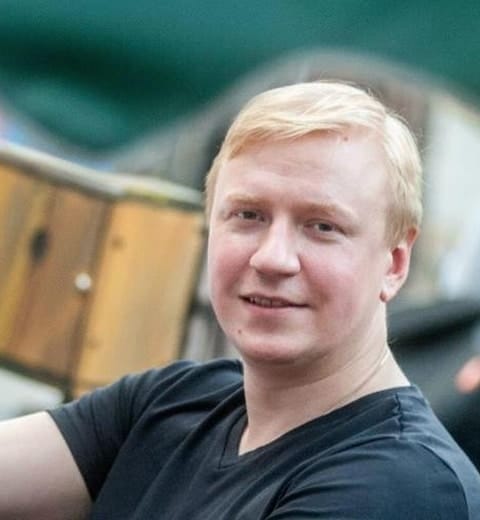 Director of Architecture at Magento Commerce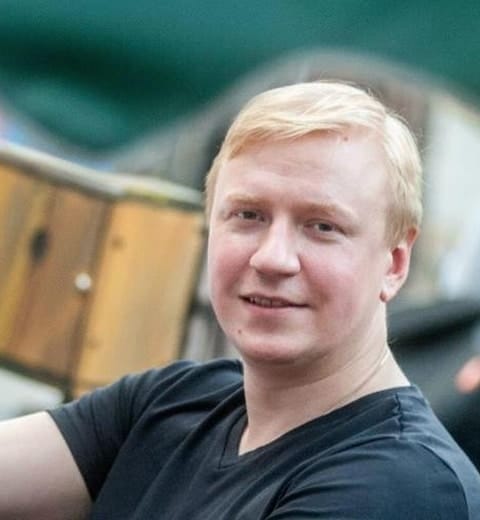 Director of Architecture at Magento Commerce
Anton Kril is a seasoned technology professional with a strong background in software architecture, information technology, process improvement, and infrastructure management. Currently serving as a Principal at Quadrant One, he has accumulated a wealth of experience in leadership roles across various organizations. Prior to his current position, he held significant positions, including VP of Engineering at Maergo and WP Engine, and Director of Developer Experience within Adobe's Experience Cloud division. Anton also made notable contributions during his time as Director of Architecture at Adobe Commerce and Lead Architect at Magento Commerce. He has played instrumental roles in driving software architecture and process improvement initiatives, demonstrating his expertise in optimizing software development processes and fostering people development and management. Anton holds a degree from the National University of Kyiv-Mohyla Academy and has been recognized with endorsements for his skills in software architecture, information technology, process improvement, infrastructure, Software as a Service (SaaS), people development, and people management. His extensive industry knowledge and technical prowess have contributed to his successful career trajectory.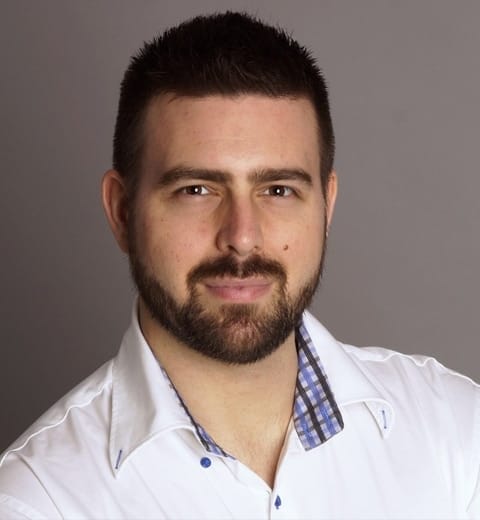 Solution Architect — Magento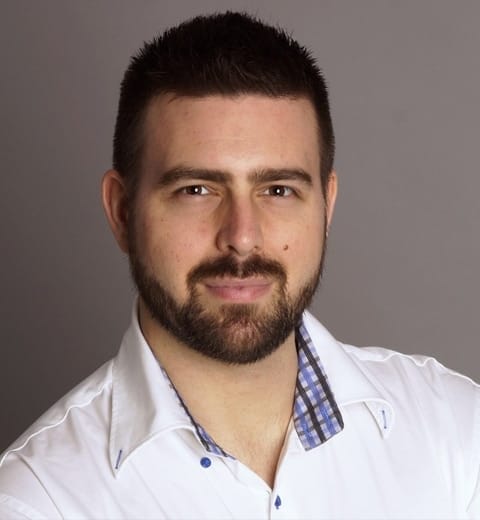 Solution Architect — Magento
Philippe Bernou is a skilled professional with a passion for project orchestration and helping businesses optimize their software teams. His extensive background in e-commerce, including roles as a solution architect, product owner, data analyst, and strategy consultant, equips him with a unique blend of business acumen and technical expertise. Philippe's career journey showcases his dedication to driving seamless project rollouts and refining business needs. As the owner of Philippe Bernou, he empowers businesses to reach new heights through his insights and experience. His experience also includes notable positions such as Business Solutions Architect at Magento (an Adobe company) and Payment Data Analyst at eBay. Philippe's skill set spans software architecture, agile project management, business strategy, analytics, and Magento expertise. He holds certifications in Scrum Product Ownership, Adobe Commerce Business Practitioner, and has completed specialized courses in Python and Data Science.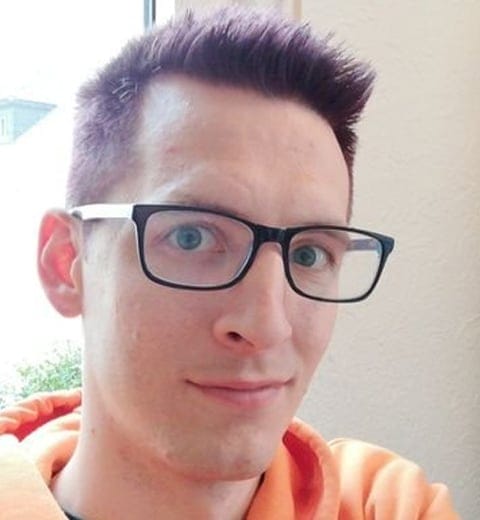 Software Developer at bitExpert AG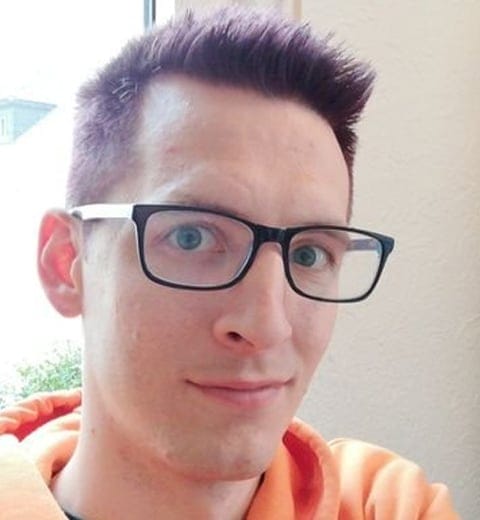 Software Developer at bitExpert AG
David Manners is a Magento Developer at DB Systel GmbH in Frankfurt, Germany, with extensive experience in LAMP (Linux, Apache, MySQL, PHP) website development and community building. His skills encompass PHP, MySQL, CSS, HTML, XML, Linux, and Docker. Previously, he worked as a Software Developer at bitExpert AG, a Community Engineer at Magento Commerce, and a Web Developer at Sitewards GmbH. David's background includes roles at Insight UK and MyJobGroup Limited as a PHP Developer. He also has experience as an HSBC System Tester and served as a Project Manager at NHS Barnsley during his studies, holding a Bachelor of Engineering (BEng) in Computer Software Engineering from The University of Sheffield.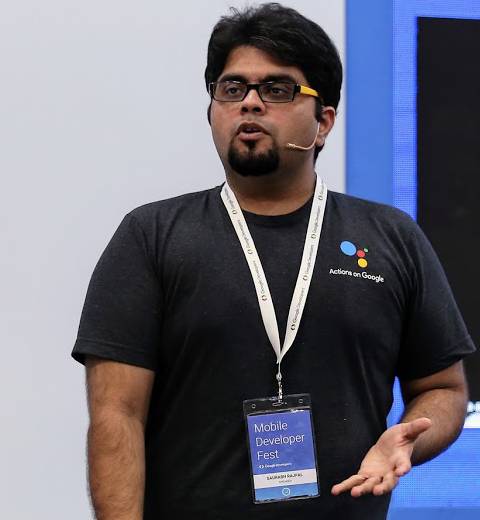 Technical Mobile Solutions Consultant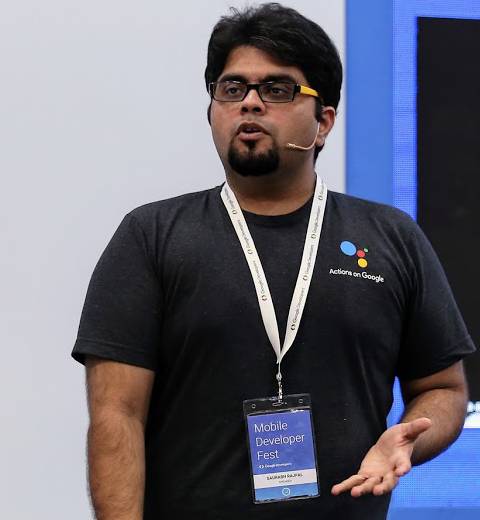 Technical Mobile Solutions Consultant
Saurabh Rajpal is a dynamic tech leader with extensive experience spanning over a decade in various technical and managerial roles. Currently serving as an APAC Tech Lead and Staff Customer and Partner Solutions Engineer at Google, he excels in people, project, and program management, as well as technical sales, product consulting, and full-stack software development. Saurabh's expertise encompasses a range of specialized areas, including scaling product adoption, developing advanced web apps, consulting on modern web formats, building full-stack applications, and designing scalable back-end systems on cloud platforms like AWS and GCP. With a background in both development and leadership, he specializes in bridging the gap between technology and business needs. Notably, he has played an integral role in improving the quality and diversity of web experiences, making the web a compelling platform for users, creators, and businesses. As a seasoned tech speaker and content writer, Saurabh is known for sharing his expertise in web, cloud, application development, and business case studies. His journey has taken him through roles at notable companies including Google, Expedia, Cisco, and more, where he's demonstrated his ability to lead, innovate, and drive successful outcomes. Saurabh's passion for technology, people, and solutions makes him a valued leader in the tech industry.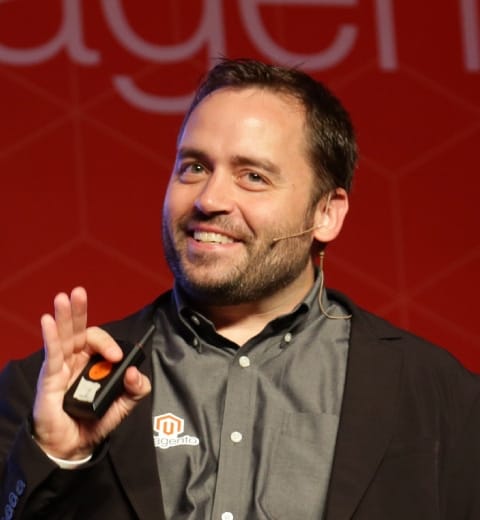 Magento Evangelist, Adobe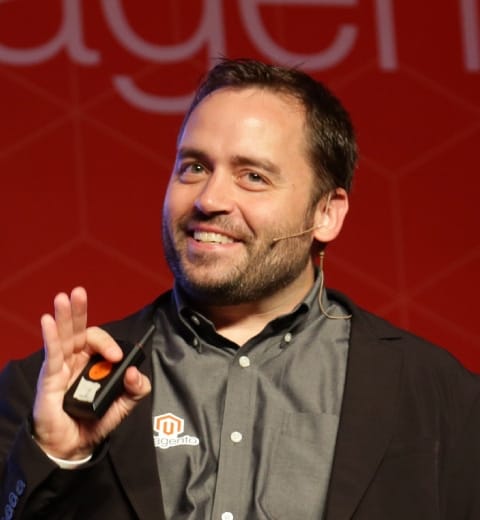 Magento Evangelist, Adobe
Ben Marks is a seasoned leader in the e-commerce industry with over two decades of experience. As the Director of Global Market Development at Shopware, he is driving the expansion of open source commerce on a global scale. With a strong foundation in Magento, Ben's contributions as a Magento Evangelist at Adobe and Magento have been instrumental in fostering community engagement and promoting the platform's growth worldwide. His role as a founding board member of the Magento Association reflects his commitment to diversity and collaboration within the $5 billion Magento ecosystem. Ben's extensive training and development expertise, including roles at Blue Acorn, showcase his dedication to nurturing innovation and knowledge sharing. With a background in web design and psychology, Ben Marks is a multifaceted professional who has left an indelible mark on the e-commerce landscape through his strategic insights and community-driven approach.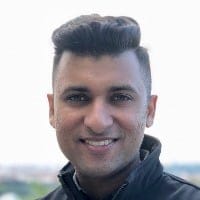 Founder and CEO of ServerGuy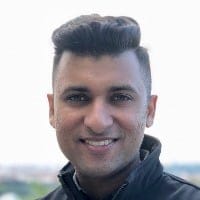 Founder and CEO of ServerGuy
Arun Bansal is the Founder and CEO of Breeze.io, a role he has held since January 2018. He is a seasoned entrepreneur with a diverse portfolio of ventures. Arun is also a Partner at Zeno Wealth, based in Dubai, United Arab Emirates, since April 2023. He has been at the helm of ServerGuy, a Managed Magento & WordPress Hosting Platform, since September 2009. Arun is also the Founder & CEO of MantraCloud, a provider of High-Performance Dedicated & Cloud Servers, Public & Private Cloud Solutions, since 2015. In addition, he co-founded LeapEd Knowledge Solutions Pvt. Ltd., a service provider to educational and training institutions, and Kroomsa.com, a venture that operated from December 2007 to June 2009. Arun's educational background includes a BBS in Finance from Shaheed Sukhdev College Of Business Studies. His dynamic leadership has driven the success of multiple ventures across different regions and industries.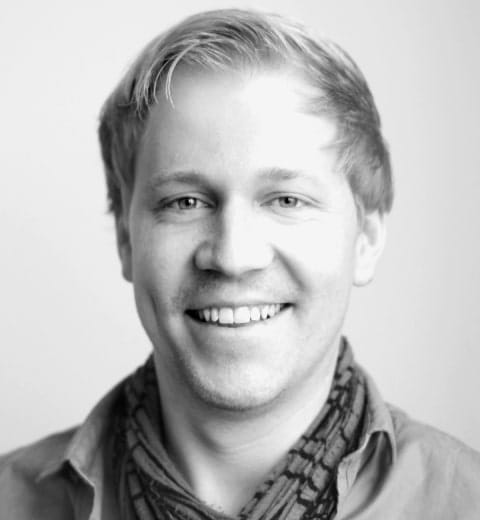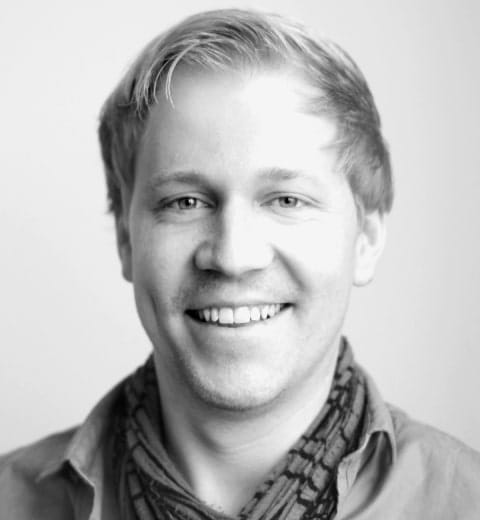 CEO at TechDivision GmbH
Stefan Willkommer is a seasoned professional known for his expertise in digital commerce and omnichannel strategies. As the Co-Founder and CEO of TechDivision GmbH, he has been at the forefront of delivering exceptional digital commerce experiences to B2X companies for over 15 years. Stefan's leadership and advocacy for open source solutions have helped numerous national and international brands succeed in their eCommerce and omnichannel endeavors. He is also a respected speaker at international conferences, addressing topics related to digitization in commerce and transformative strategies for the new work environment. In addition to his role at TechDivision, Stefan serves as a part-time lecturer for Digital Sales at the Faculty of Business Informatics at TH Rosenheim. With a rich history in software development and a passion for empowering businesses, Stefan Willkommer stands as a notable figure in the world of digital commerce.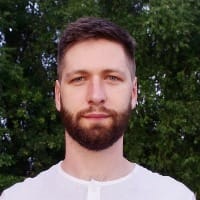 Sr. Software Engineer, Adobe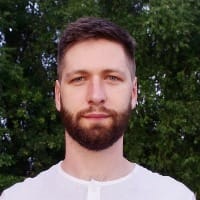 Sr. Software Engineer, Adobe
Sergii Ivashchenko is a seasoned Technical Lead at Adobe Commerce, based in Ireland. With a diverse background spanning over 4 years at Adobe, he has demonstrated proficiency in various roles including Technical Lead and Software Engineer. Sergii is a key player in driving the development and improvement of tools for developers and solution architects, aimed at simplifying evaluation and development related to Adobe Commerce upgrades. His roles have encompassed coordinating internal and outsourcing teams, leading open-source community projects, and managing complex projects from inception to release. Sergii's skills extend to software architecture, automation, testing, and agile methodologies. He holds a Master's degree in Financial Controlling from Kyiv National Economics University and boasts a range of certifications, including being a Magento Certified Developer.
Tickets

Event registration is now open